The AA Preamble
---
Alcoholics Anonymous is a fellowship of people who share their experience, strength and hope with each other, that they may solve their common problem and help others to recover from alcoholism. The only requirement for membership is a desire to stop drinking. There are no dues or fees for AA membership; we are self-supporting through our own contributions.
AA is not allied with any sect, denomination, politics, organization or institution; does not wish to engage in any controversy; neither endorses nor opposes any causes. Our primary purpose is to stay sober and help other alcoholics to achieve sobriety.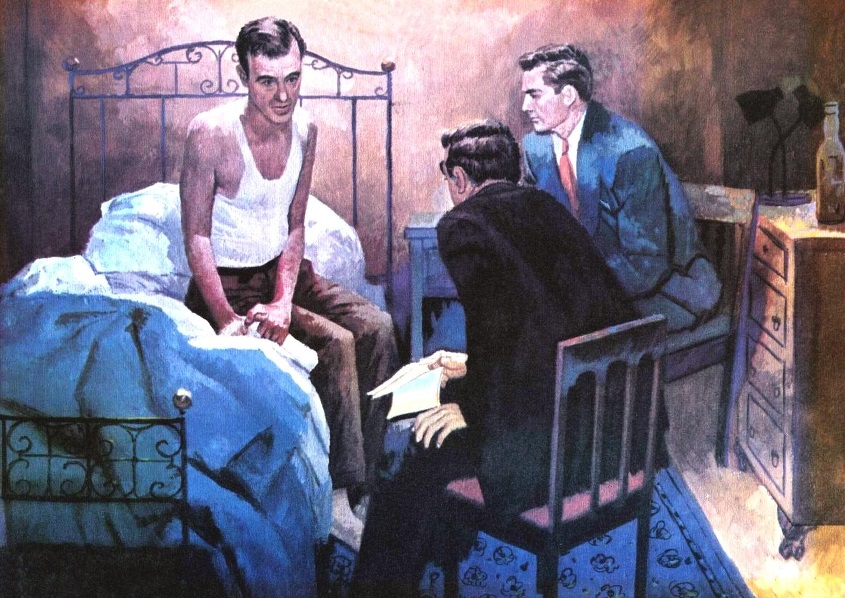 "The Man On The Bed"
What We Do
---
District 38 meetings provide a forum for communication between General Service Representatives (GSRs) of our district's AA groups and the District Committee Member (DCM). District38 meets monthly to discuss issues relevant to AA general service as well as issues confronting the individual local groups. GSRs bring group considerations to the attention of the DCM and the DCM brings issues discussed at the Area level that are relevant to AA as a whole to the attention of the GSRs. The District Meeting is key to proper communication between the Area Delegate, the General Service Conference, and the individual group member.
Our district includes the following areas: Bechtelsville, Cedars, Chester Springs, Collegeville, Douglassville, East Norriton, Evansburg, Limerick, Ludwigs Corner, Norristown, Phoenixville, Plymouth Meeting, Pottstown, Royersford, Schwenksville, Spring City, and Woxall.
In addition, District 38 sponsors committees who provide services to our AA community. These are: Answering Service, Archives, Community Awareness, Grapevine, Special Needs, Structure, Visitation, and Website.
Our District Business Meeting is held over Zoom Conference Code: 5155557725 Weblink to Meeting Call: +19292056099,,5155557725#,,#,,# Generally Held The Last Tuesday of the month at 7 pm All are welcome to the business meeting Many opportunities for service are available so please come and get involved!